Our founder

Dorethea Wenzel 1947-2007
The association BAHATI was founded in 2002 by Dorothea Wenzel. While working as an aid worker in Kenya (1972-75) she worked together with the social worker Kauchi Chivumba in the village development.
During a visit in the mid 90's, Dorothea Wenzel was led by her former colleague to her former projects. Motivated by the fact that since the 80s, the level of illiteracy had risen again and the fact that only 25% of girls were enrolled in schools, she laid the foundation for our current work.
Our cooperation partner in Kenya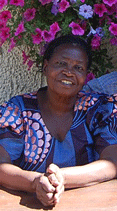 Kauchi Chivumba
1995 Kauchi Chivumba was sent as a delegate of Kenya to the World Conference on Women in Beijing. There she learnt that their home district Kwale is one of the most backward in the world, especially in regard to education and vocational training of girls and women.
Our long-term partner looks after our sponsored girls with great dedication and personal commitment. She manages the school fees and thus your donations to BAHATI.
The situation of girls in Kenya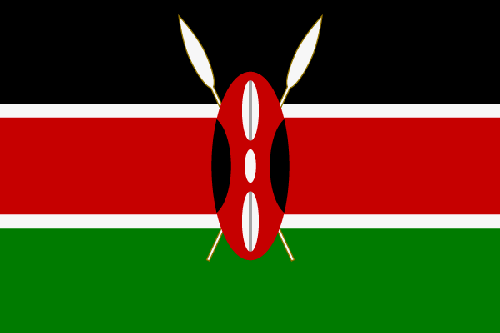 The global AIDS problem has led to an increased number of orphans especially in Africa. Since education from kindergarten up to the university is chargeable, many families strain as they do not have the financial means.
In very poor areas the little money is often still used exclusively for the education of the sons. Orphan girls who are raised by the grandparents, relatives or neighbors, often end up as cheap workers and receive no education or a professional training.
Education - one of the most sustainable investments
BAHATI covers the costs of the 4-years secondary school as well as vocational training or higher education for AIDS orphan girls in Kwale district, Kenya.
Project work
Furthermore, we support schools and educational institutions in Kwale district through small projects.
We plan and implement water and solar projects, so as to inspire a better understanding in dealing with resource-saving and renewable energies.
To establish a relation to the donated materials and supplies, the involvement and collaboration of parents, young people and schools is always important.
The Board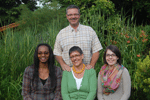 President Gabriele Renz (mid),
Vice President Anne Mathenge-Hemmerlein (left),
Treasurer Olaf Renz (behind),Secretary Katharina Domokos (right
The Kwale District
Kwale is one of seven districts in the Coast Province of Kenya. The people live mainly from agriculture and animal breeding. Only a minority finds work in the cities or tourist areas. The standard of life is far below the European. Poverty and disease are widespread.
We are a registered non-profit organization since 2002
Through your support, we look forward to:
A one-time donation. Large and small amounts are welcome.
A regular monthly donation. With an amount of your choice.
You make no contractual commitment and help only as long as you want or can.
Day school costs about 20 to 30 EURO per girl and month
Boarding school costs about 40 to 50 EURO per girl and month
According to § 10b EStG donations are special expenses and therefore tax deductible.
At the beginning of the following year, you will get a receipt from us. Please include your address with all donations.
Our donation accounts:
Sparkasse Pforzheim Calw
IBAN:DE60 6665 0085 0000 9213 94
BIC: PZHSDE66XXX
Volksbank Bruchsal-Bretten
IBAN:DE32 6639 1200 0093 1589 03
BIC: GENODE61BTT
Visit us and find out directly at:
Hintere Gasse 17/1
75038 Oberderdingen
Germany
Phone:
+49 7045 8586 or
+49 7045 518797
Email: info@bahati.org
www.bahati.org